Congratulations homeowner! Let's talk about safety, especially as it pertains to carbon monoxide detectors.
Carbon monoxide (CO) is a colorless, odorless, poisonous gas found in fumes produced anytime you burn fuel like oil, gas or coal. It can build up indoors and poison people or animals!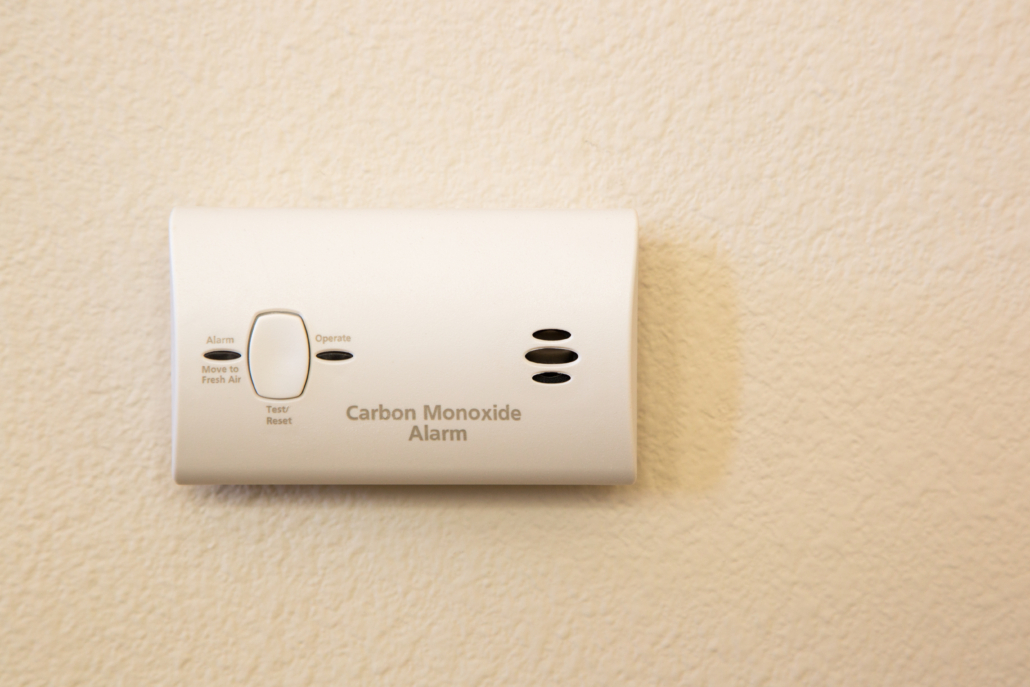 LAWS YOU SHOULD KNOW
As of 2007, an Illinois law called Public Act 094-0741 requires the placement of carbon monoxide detectors in every dwelling unit within 15 feet of every room used for sleeping purposes.
The rules about what kind of carbon monoxide detectors include battery-powered detectors and plug-in detectors with battery back-ups. Read the label carefully when you purchase yours to ensure it is a recognized device from a nationally recognized laboratory. Look for the "UL" symbol on the package!
Combination smoke detectors and carbon monoxide detectors are allowed too.
Are you a landlord? Be advised, as the owner of the property, you are required to supply and install the necessary CO detectors. Your tenants will be responsible for testing and general maintenance within their unit.
INSTALLATION BASICS
Install a carbon monoxide detector within 15 feet of any room used for sleeping.
Consider purchasing carbon monoxide detectors with battery back-ups in case you experience power outages.
Don't install a detector in enclosed rooms like the garage or a room with a furnace.
Check your gas appliances to make sure they are vented properly. Consult the manufacturer's instructions for each appliance for specific directions.
If you have a chimney, make sure it is inspected and cleaned every year to prevent debris build up and reduce risk of CO poisoning.
Never burn charcoal or use a portable gas stove indoors which can cause CO to build up!
Also, if your carbon monoxide detector goes off and you feel unwell, leave your house immediately and call 911. If it goes off and you don't feel unwell, press the reset button and wait— if it goes off again, leave your house immediately and call 911.
https://buysellownchicago.com/wp-content/uploads/2021/07/GettyImages-618738532-scaled.jpg
1707
2560
Cory Hall
https://buysellownchicago.com/wp-content/uploads/2021/07/BSOC-Logo-300x102.png
Cory Hall
2021-08-11 12:56:49
2021-08-11 12:56:50
What Every Homeowner Needs to Know About Carbon Monoxide Detectors