Finances are typically the most intimidating part of the homebuying process. So, here are five financial questions to ask yourself so you feel as empowered as possible.
#1: How Are Your 4 C's?
Let's look at loan eligibility or "buying power." Most lenders evaluate a person's buying power based on four elements called "the four C's." They are capacity, capital, collateral and credit.
Before you buy a home, make sure you are well-versed on the status of or know where and how to check on these.
Capacity: This is your ability to take on a mortgage or pay back a loan. Income, savings and monthly debt payments are some of the factors that affect capacity.
Capital: This is the amount of money or savings you have readily available. Think of it as your personal reserves that are not tied to income. Closings cost funds and your down payment funds are types of capital!
Collateral: When you take out a loan, this is the monetary value of the property you're securing against it.
Credit: This is based on your credit score and history. A lender wants to know if you have a history of paying other debts on time and in full.
#2: Who's On Your Team?
When you're ready to buy a home or begin planning for a purchase in the future, assemble a team of professionals who will have your back and provide expert counsel. They include: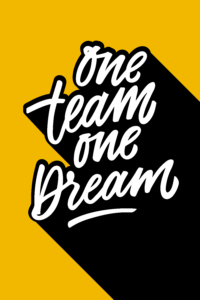 A Lender
A Real Estate Attorney
An Inspector
A REALTOR®
#3: What's Important To You In Your Home and Neighborhood?
Begin creating a list of home and neighborhood features you consider non-negotiables.
For your neighborhood, rank access to public transportation, parking, green space, retail and restaurant density and proximity to schools or hospitals. Depending on what you prefer, this will narrow down building types located in neighborhoods that include your must-haves.
For example, several neighborhoods in Chicago are known for specific architectural eras. Bungalows, two-flats, greystones and courtyard buildings all require different financial considerations when it comes to maintenance.
For your property, consider cost-associated expenses like central AC, laundry, elevators, private outdoor space like porches or backyards and parking garages. It's easy to just think of the desired number of bedrooms or bathrooms, but these aren't the only features that will influence the cost of the properties that will fit your needs!
Once you have your ideal neighborhood and home in mind, you can begin to get an idea of home prices in those areas.
#4: What if…?
Look at your financial ability to handle emergencies, life changes and other "what if" situations. Build an untouchable emergency fund with at least three to six months of monthly expenses shored up.
Not only will this give you a peace of mind when you buy your home, it will also boost your capital and likely positively influence your buying power.
Don't wait to ask yourself what if! Take charge of your finances with these hypotheticals.
#5: Where Do You See Yourself Five Years From Now?
Take a zoomed out look at your professional and personal goals, then apply your housing needs to these milestones. Do you see career changes or promotions in the future?
It may be to your benefit to consider a property with more space than you presently need, because you anticipate having children or getting married. Does the neighborhood you like now sound like it will still be enjoyable to live in or fit your lifestyle growth?
It may also be to your financial benefit to wait at least five years for your home value to increase or for you to build equity or ROI on your investment. When in doubt, ask your REALTOR® what kinds of life milestones in their experience influence home purchase decisions.
https://buysellownchicago.com/wp-content/uploads/2021/05/GettyImages-1194473437-scaled.jpg
1614
2560
Cory Hall
https://buysellownchicago.com/wp-content/uploads/2021/07/BSOC-Logo-300x102.png
Cory Hall
2021-06-04 18:06:16
2021-08-04 15:14:55
5 Financial Questions To Ask Yourself Before Buying A Home in Chicago